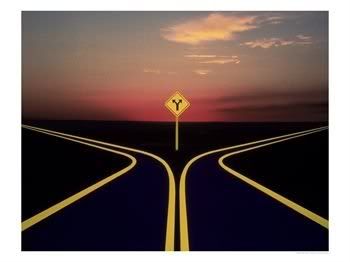 Life is an incessant string of ups and down hastily pasted together, and in the flurry I sometimes become overwhelmed so I take the quickest course to the darkest place I know. I just want to be alone, but being alone isn't always good, for me. A drug induced coma and three weeks pass that I don't remember.
That was the point.
Somehow I managed to grab hold of something to stop me from spiraling so far out of control that I couldn't get back. Now I'm paying for it physically, and mentally I don't quite know what to do. I mean, I'll carry on as always, but what next? I am a firm believer that we make our own fate, but right now I'm having a hard time believing in me, or anything, really. I've coasted thus far and I'm surprised I've lasted this long to be quite honest. People like me have a hard time accepting the mundane, and in return I'm labeled with a sickness. Because I can't abide by people's rules, or follow the lead of every other father/husband, there must be something wrong with me. I struggle as if I were strapped to a bed, and the white walls of life close in around me. I just feel dead inside.

I won't dwell in this state for too long, I know what it can do to me. It's time to pull up my britches, quit being a bitch, and do something about this monster lingering within. Have you ever slain a dragon? I have, and it's harder when it's of your own making. What I've created is a place where I've alienated myself from everything, and everyone, around me. Built up a wall, reinforced by the spite I have for myself, on a firm foundation of self loathing. All so that people can't see what I see in me. Anger and disdain. A fear of putting myself out on a limb. Hell, I do some crazy shit without thinking twice but I can't force myself to take a step forward, possibly toward a whole new life.

Why is it so hard to be good to ourselves?

I'm at a fork in the road with no insight on which way to go. Empty handed and at the end of my rope, only time will tell on which road I'll go. I do know one thing, I can't go back. I need to do something different from that which I'd normally do.

I'm certain of one thing. I am going to make it.